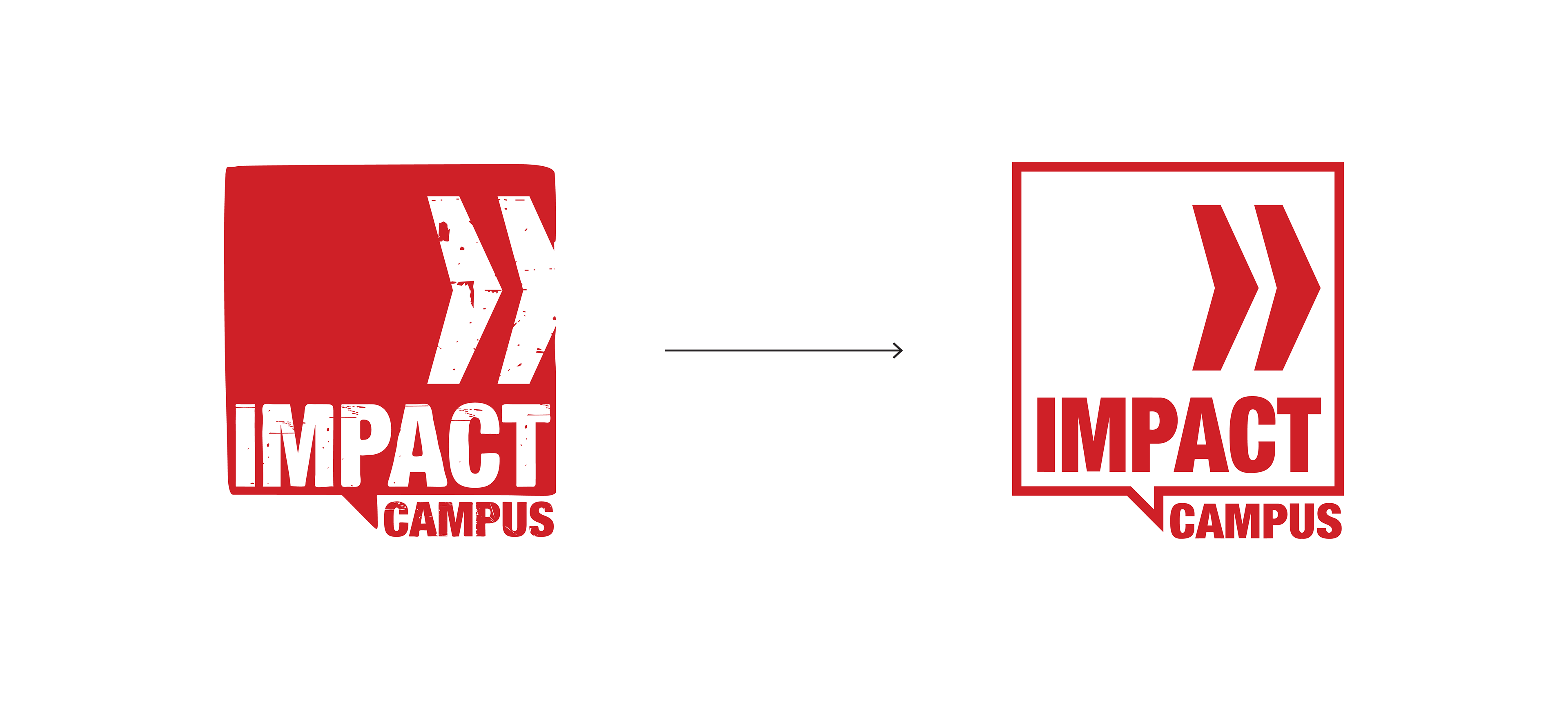 Redesign project
for the student newspaper Impact Campus 

While maintaining the original idea and recognisability of the campus-wide logo, I simplified it by removing the outdated grunge elements and solidifying its lines. The negative space inside the logo also serves as a perfect watermark for our photojournalists.

The introduction of this rebranding was set to coincide with the 30th anniversary of the newspaper. I made a special 30-year logo to commemorate the occasion.